Standard 5' teepees have four 4' sides, two trimmed window holes and a finished door slit. It provides 16 square feet of play, reading or nap area. The legs are 76" long solid wood stock - no plastic pipe is used in our durable teepees. The "Easy Up & Down" design allows it to collapse like an umbrella to store easily under a bed, in a closet, behind a door, etc. Take it to grandma's or friend's house.
Shown below are samples of the four types. Pricing depends on fabric: Solid Color - $89, Print - $99, Camouflage - $109 and Princess - $119.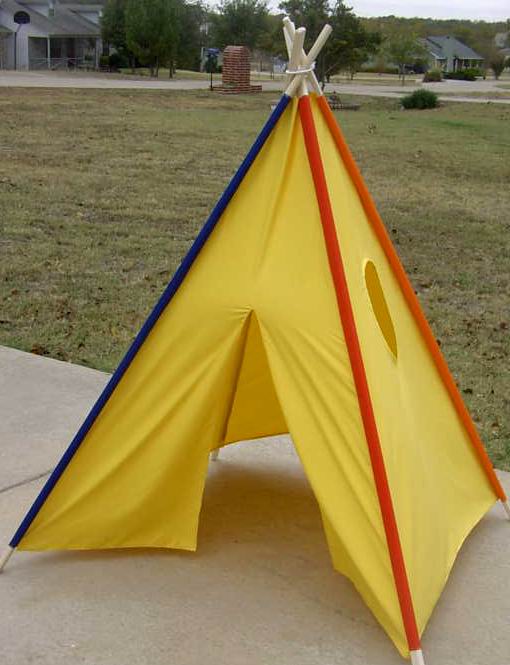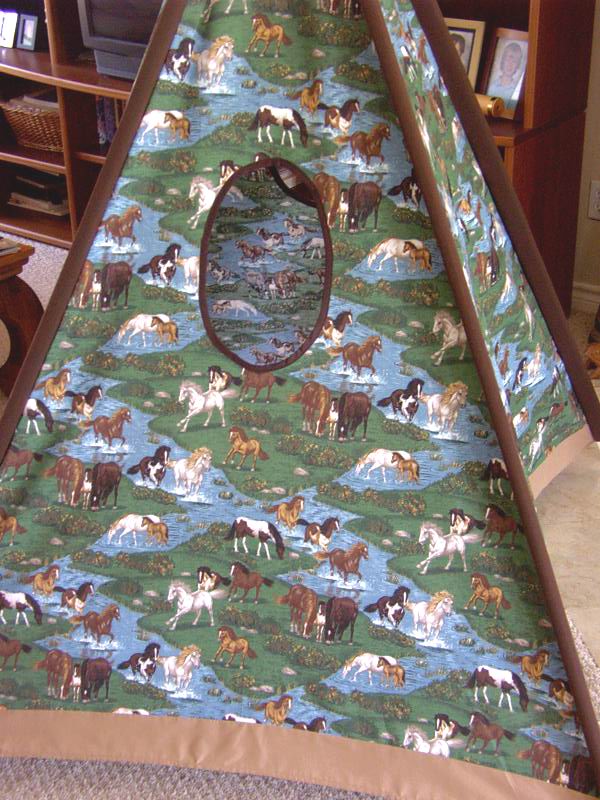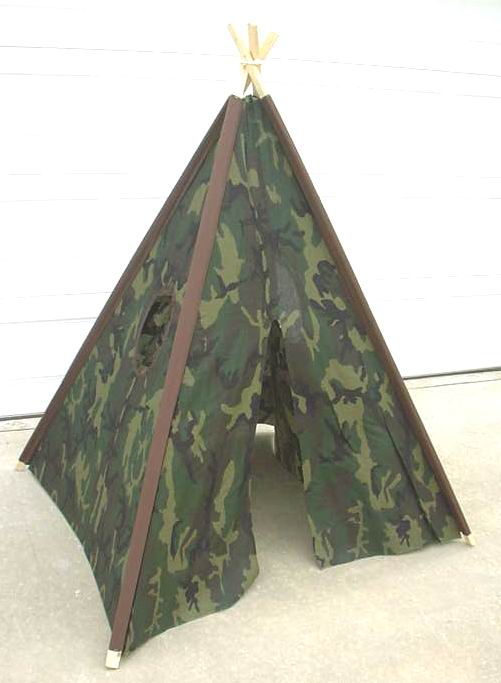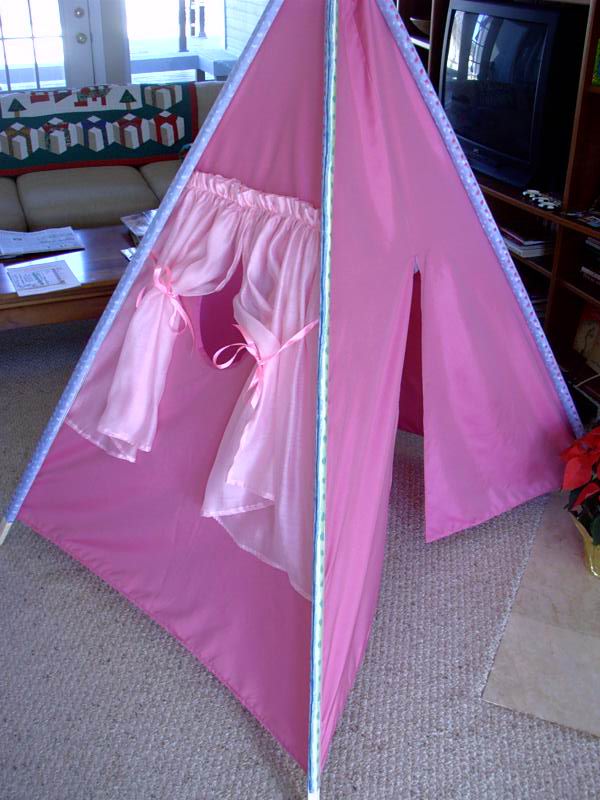 The Princess model has curtains with tie-backs and is done in a variety of colors with accent trim on the legs. Perfect for the girly girl or the Indian princess!